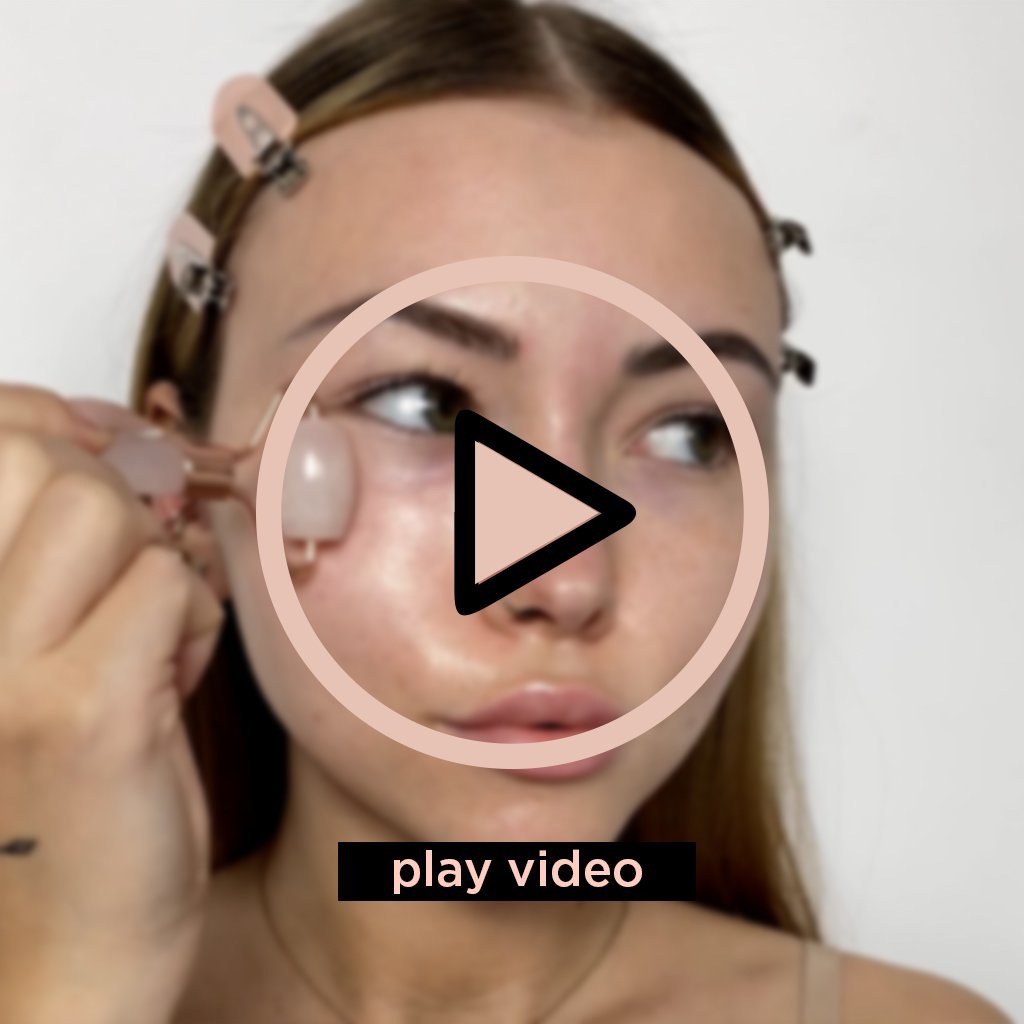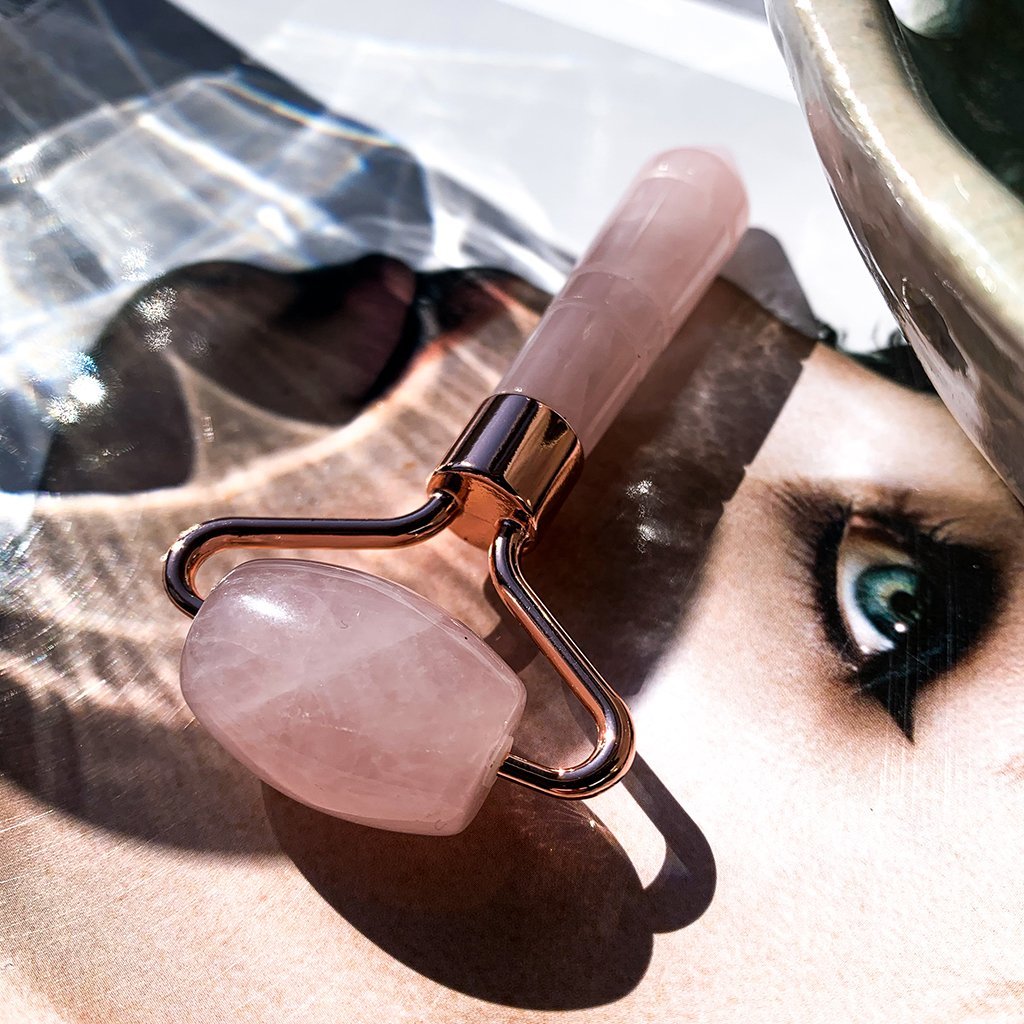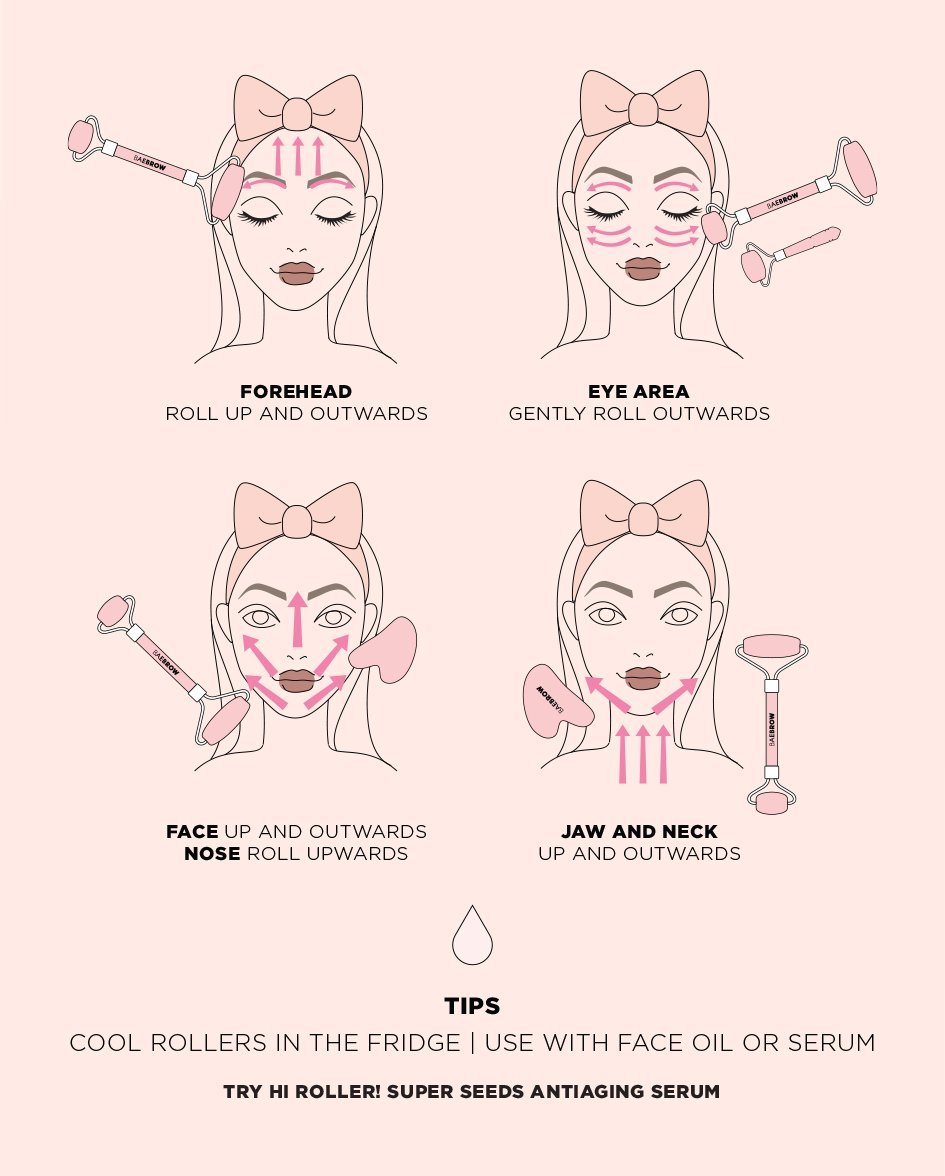 Astrid - Rose Quartz Facial Roller
Sale price

163,00 kr
Regular price
(/)
Meet Astrid - our 4 in / 10 cm Rose Quartz Facial Roller! This little cutie is ideal for massaging the sensitive area around your eyes, and not only.
We chose Rose Quartz for its incredible beauty and healing properties which make this gemstone the best to use with self-care rituals. Did you know that facial rolling has been an ancient beauty ritual dating all the way back to 7th century China? It's based on an ancient healing ritual, but we're bringing it back for you right here!
The goal of facial massage is to contour face muscles, reduce wrinkles and puffiness. Facial rolling also helps to calm stress and tension that affects us on a day-to-day basis, which can dramatically affect our skin.
Get the MOST out of your favorite facial serum or cream as this massage ritual helps the product penetrate deeper into the skin. 
You are buying genuine Rose Quartz gemstone rather than glass or plastic which can contain harsh chemicals. Each Rose Quartz Roller may vary in color since each is made from natural stone (and each stone is unique).
Beauty Tip

Rose quartz is naturally cold, but try popping it into your fridge for a short time. This drop in temperature will better support circulation and collagen production. This cool massage is a fantastic way to soothe and relax the muscles and tissue as well as a great way to rid of toxins by draining congested lymph nodes.
How to clean

Rinse them off and / or wipe them with a moist towel or cloth and dry thoroughly. Do not wash with water. Keep dry.
How to Use

Gently roll the Rose Quartz Roller over freshly cleansed and toned skin. Can be used on clean skin, over serum or your favorite cream or oil.

Gently glide the roller around the eye area. Start from the upper inner edge where your nose meets your brow and move outwards to stimulate lymph drainage. Roll over the top and under the eye towards the tear duct.

Place the roller vertically into the inner corner of the eye and press gently to encourage lymph drainage in the eye zone, ease blocked sinuses and reduce puffiness.
Benefits

All the benefits of facial rolling in one, gorgeous roller:

Assists in lymphatic drainage, eliminates toxins
Reduces puffiness, wrinkles and dark under eye circles
Helps to lifts and contour face and jawline
Releases tightness (like tight jaw)
Boosts circulation (which promotes collagen production)
Helps facial serums or essential oils penetrate deeper into skin
Improves firmness and elasticity of skin
Relaxes through massage ritual
Astrid - Rose Quartz Facial Roller
Sale price

163,00 kr
Regular price
Choose options